Gabion fences
Gabions are succesfully used in the construction of unique fences – below are shown examples in single-family housing.
Gabion fence with so-called

"stabilizers."

Use of gabion stabilizers at correct distances (thicker gabions) allows serious material savings and does not require foundation works.

Some examples: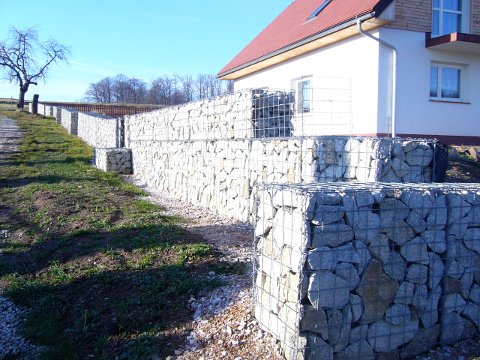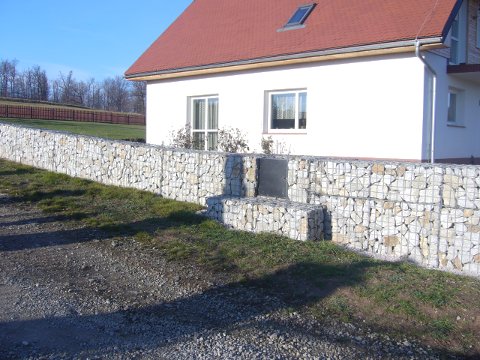 Gabions can be successfuly combined with other materials, such as wood. The fence was made by the plot owner by himself, without any assistance.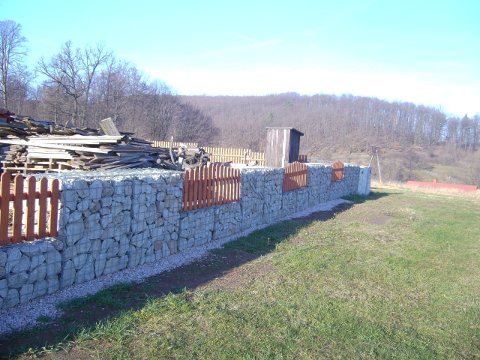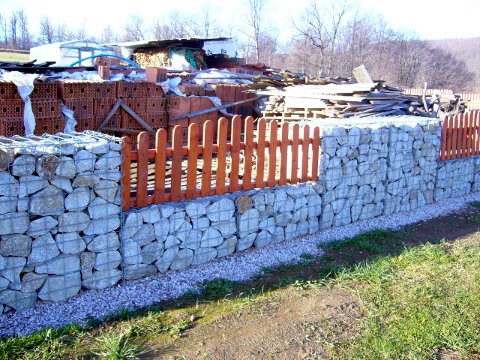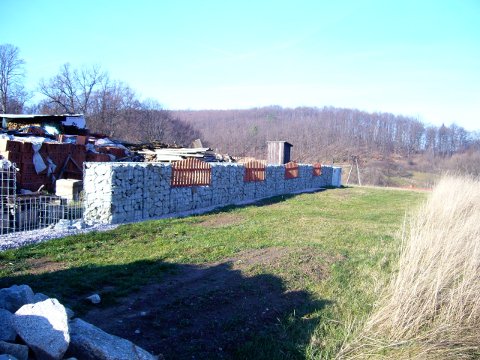 Gabions are also used in the construction of house fences, gardens and parks. Already in antiquity, people would build embankments made of stones, which protected settlements against winds and predators. Regular boulders, when suitably arranged, planted out or simply covered with grass can have surprising effect.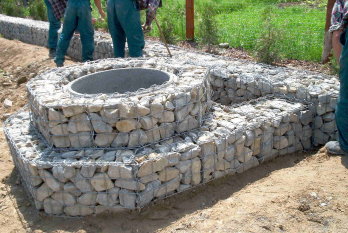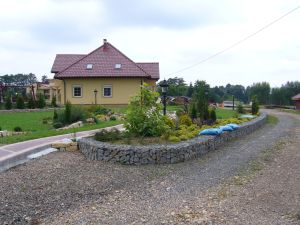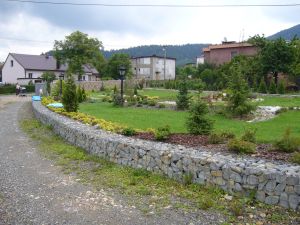 Fences do not need to be high
We will be happy to be of advice and assistance to our clients; we are able to design and also carry out comprehensive projects on the client premises.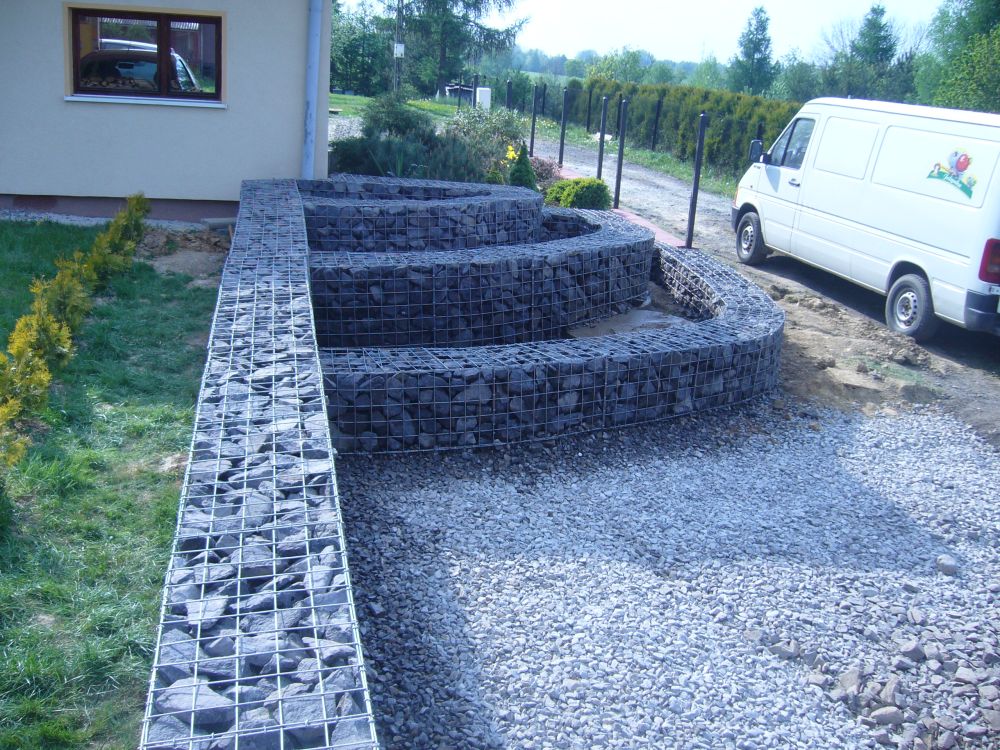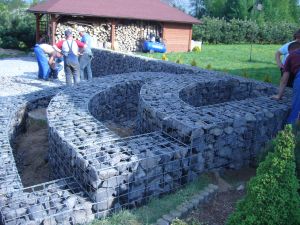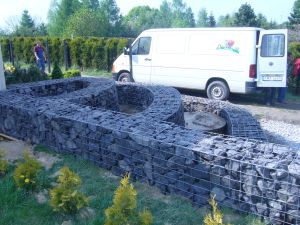 Revetment combined with a flowerbed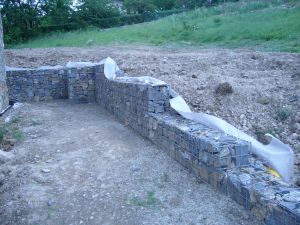 Low fencing wall
Several examples of gabion fences combined with wood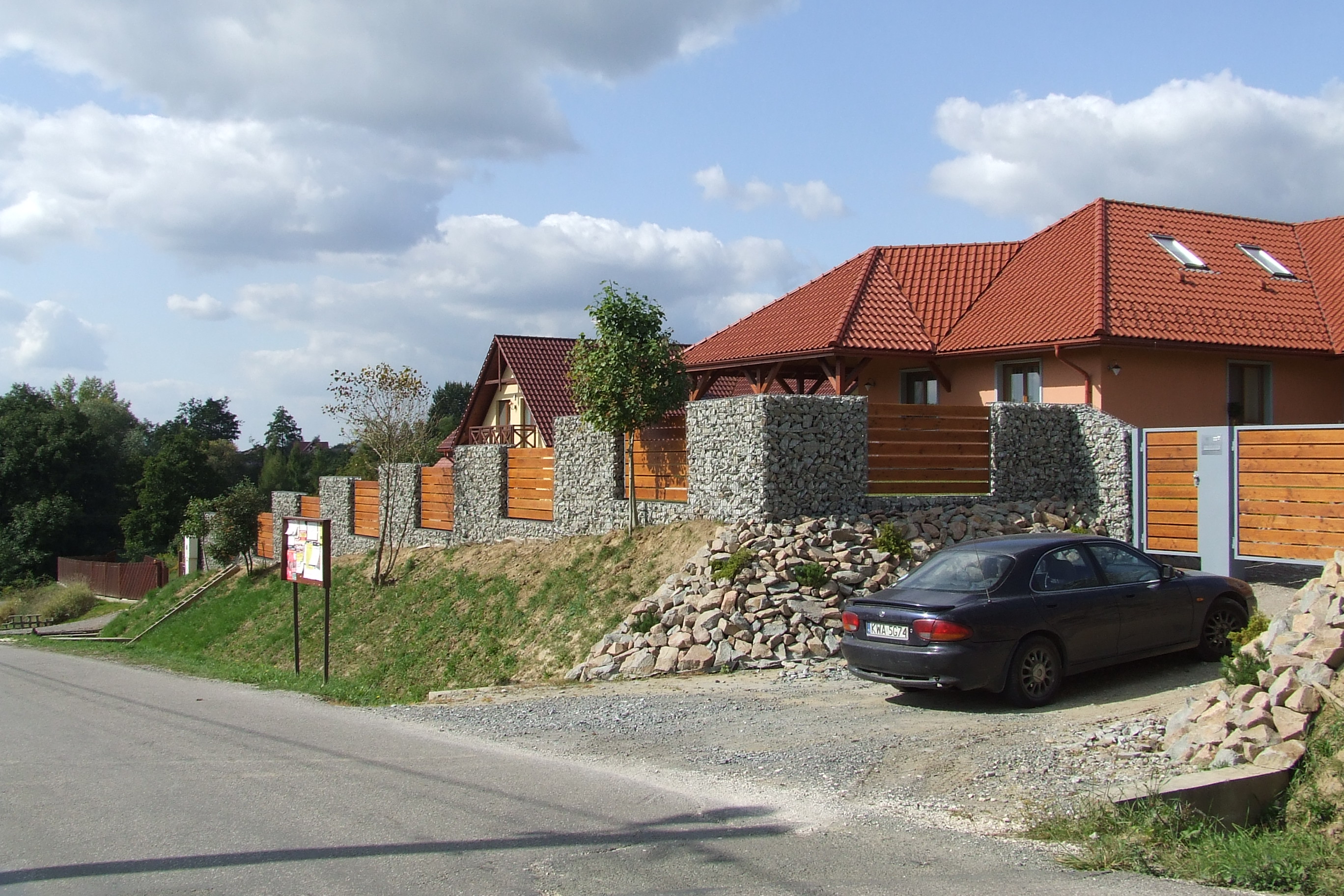 Gabion fence combined with wood – various options and interesting solutions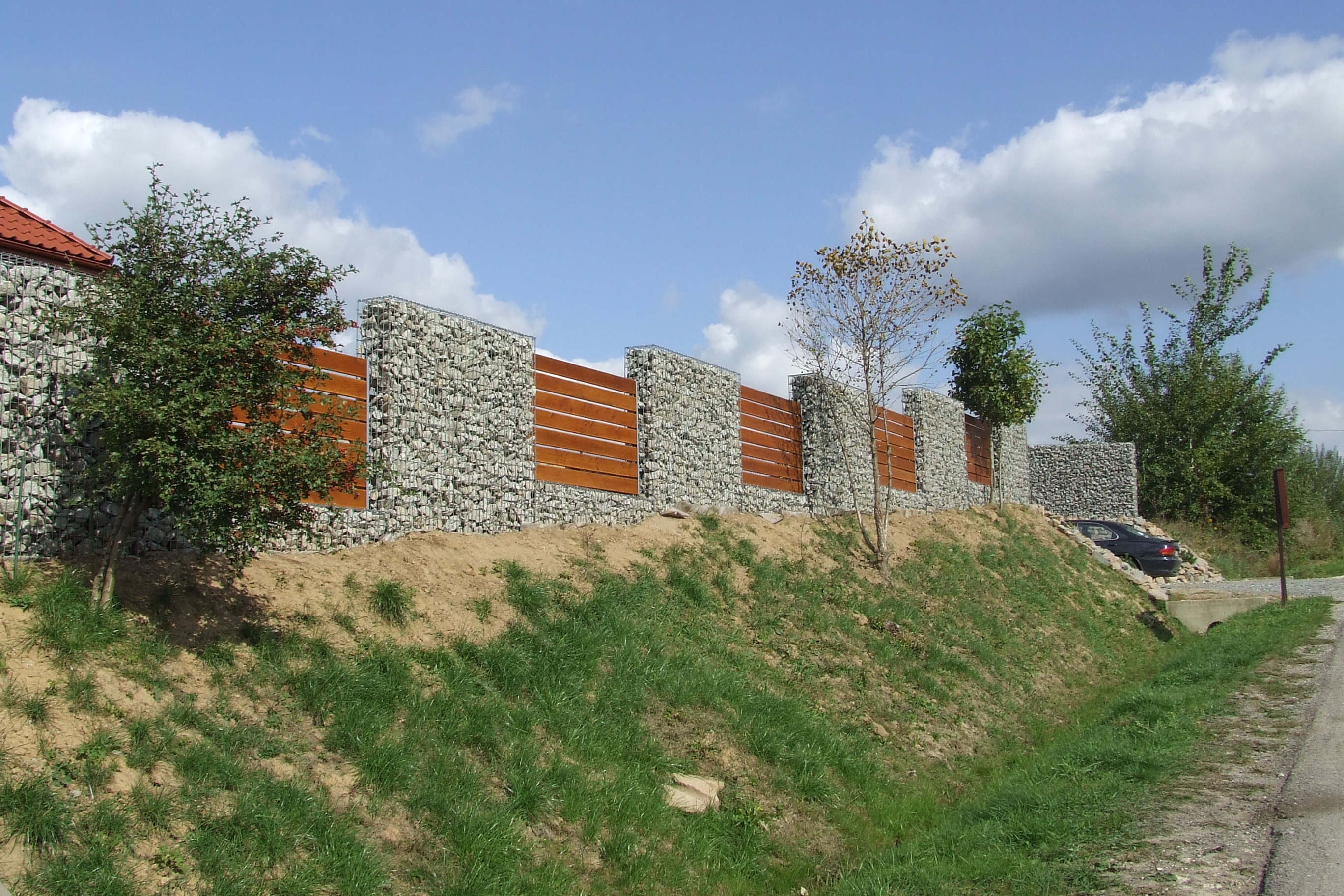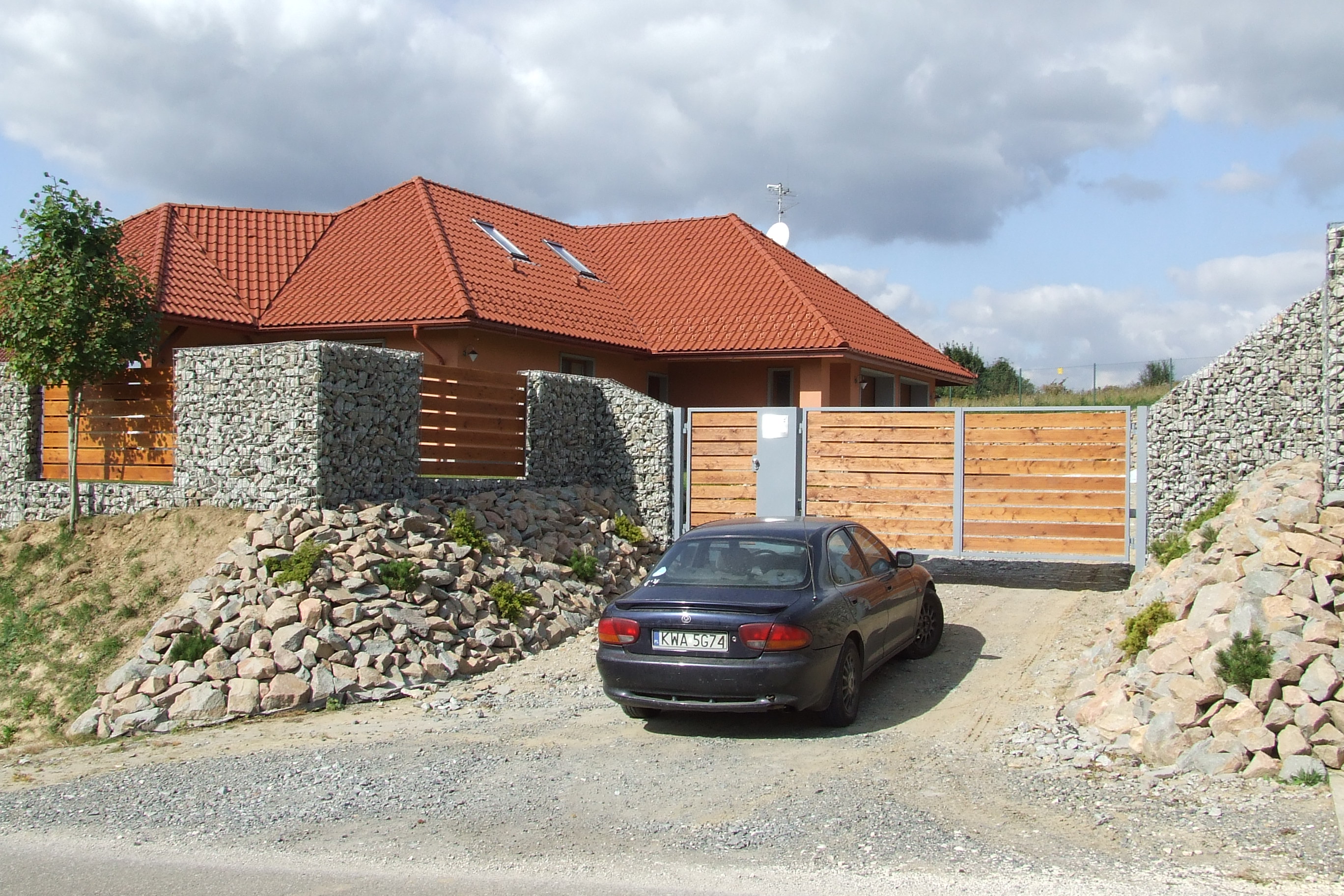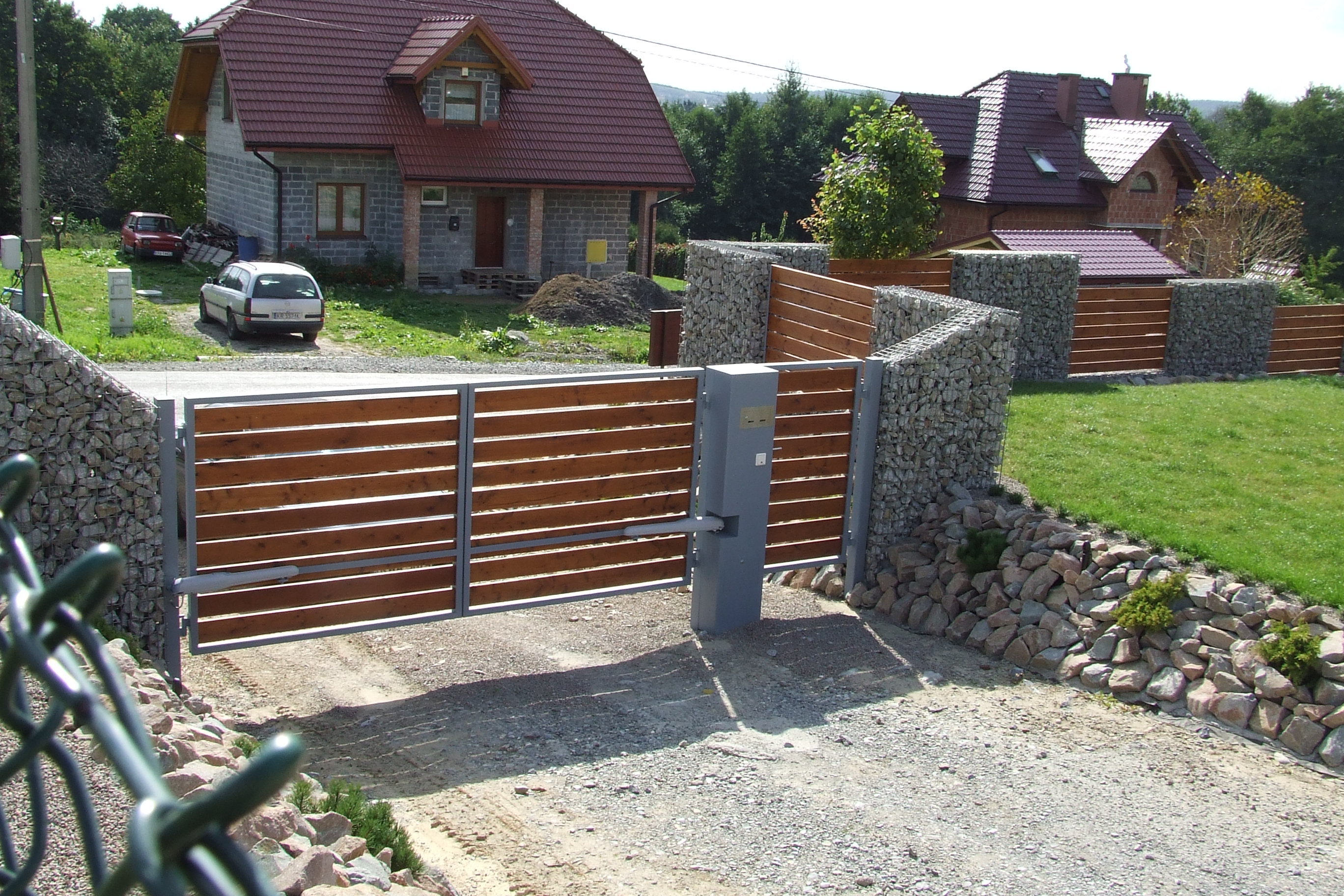 Entrance gate with a gabion arrangement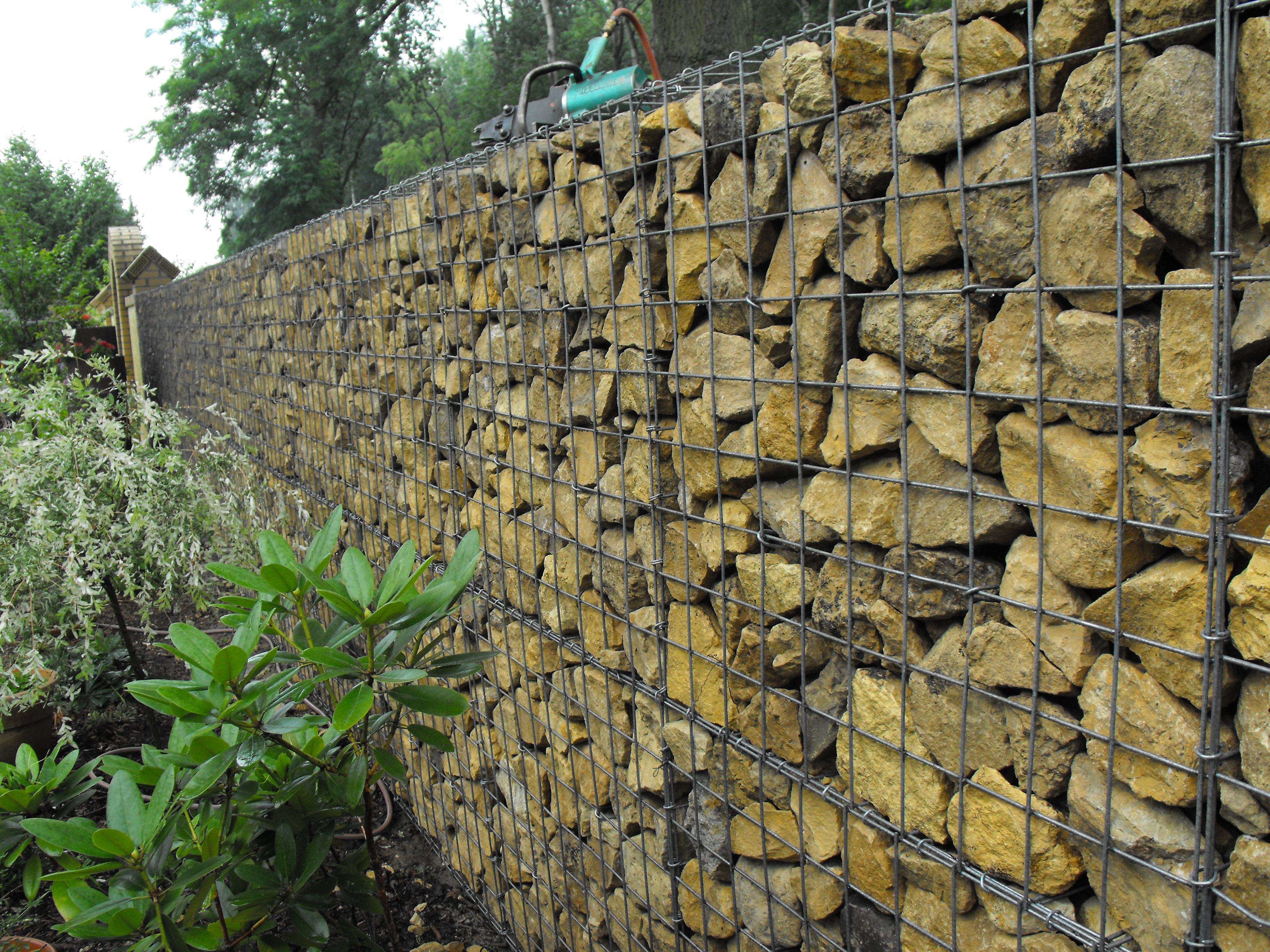 Fence in Hennigsdorf (Germany)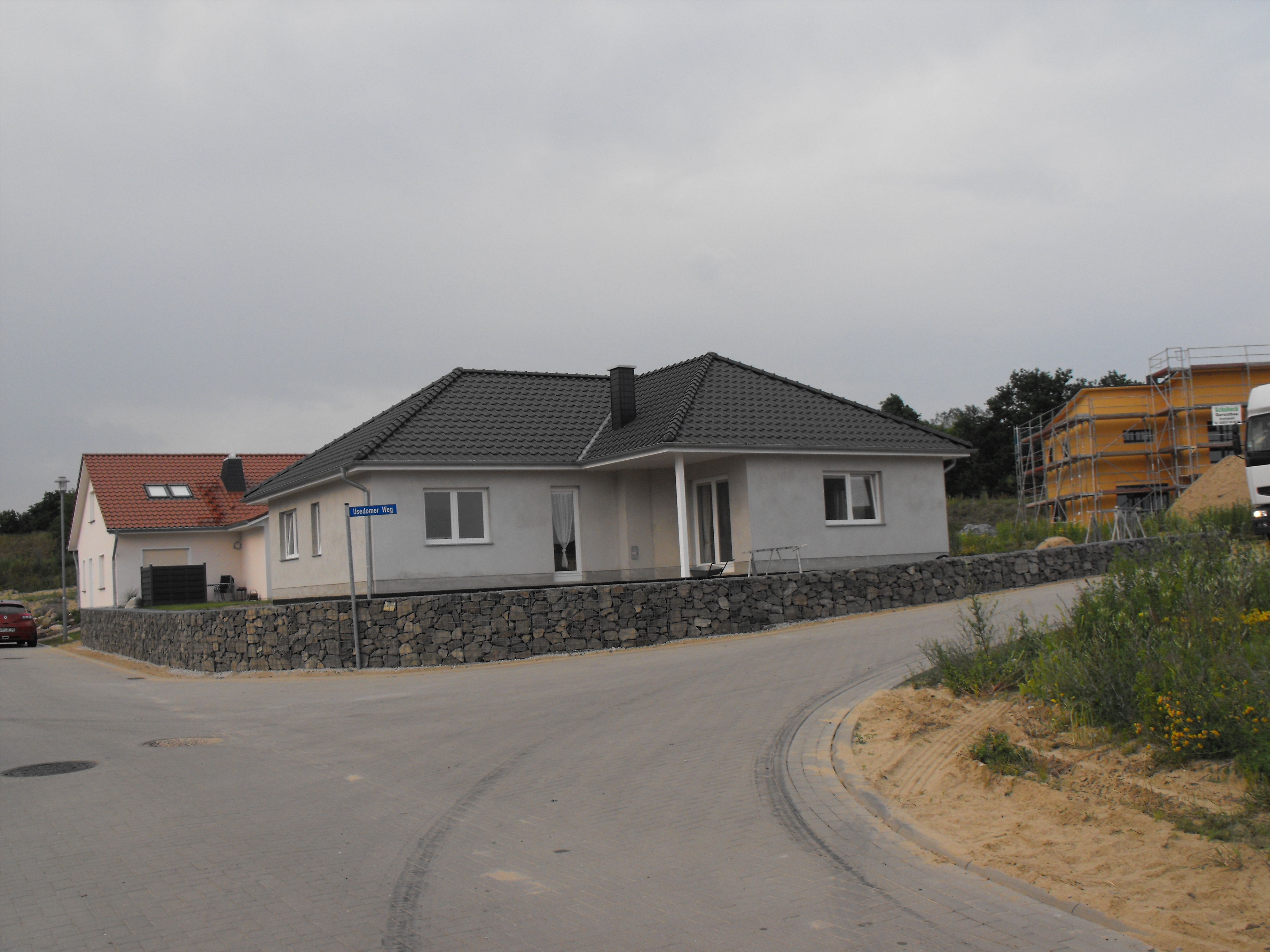 Fence in Zinnowitz (Germany)