Retaining walls
Statics comparable to that of reinforced concrete revetments.
In order to achieve all the above parameters, however, one needs to possess suitable knowledge in civil engineering, structural metallurgy, geology, hydrogeology and retaining structures, as well as extensive experience associated with gabion production and arrangement.
Jarosz Converters offers its customers broad technical assistance, both at the designing and construction stage.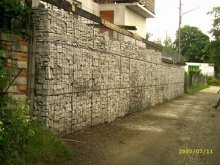 Revetment in erection…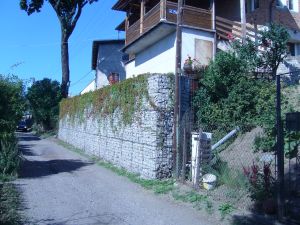 ... and developed after two years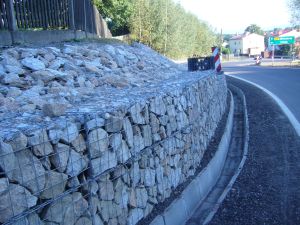 Gabion revetment combined with gabion mattresses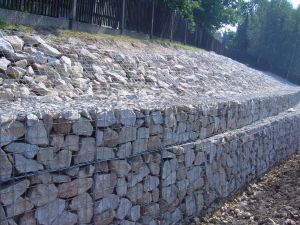 Please note the gabion intertwining and combination with revetments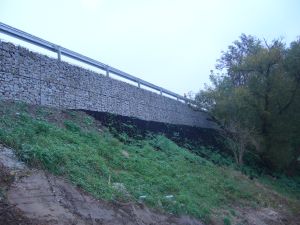 This revetment acts simultaneously as a road load-bearing element – like in the picture below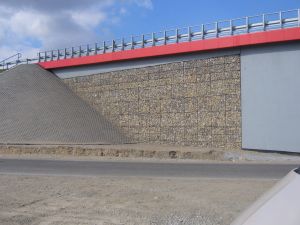 Along S1 dual carriageway a load-bearing and structural revetment was made, at a length of 21.0 m and height of 9.5 m, with a width of only 1.0 m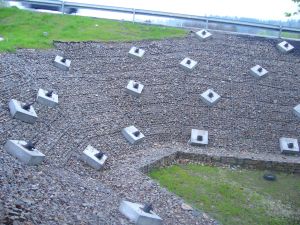 A revetment along a national road in Uherce, additionally reinforced by so-called "nailing"
A revetment can also be an ornamental wall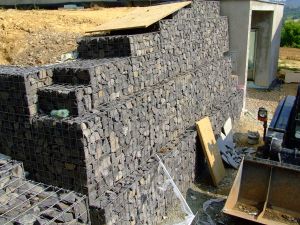 High, massive revetment.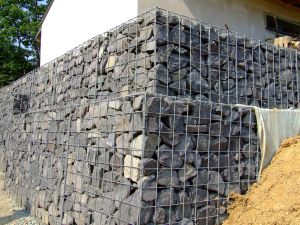 All these solutions are innovative achievements of "Jarosz Converters "   Ltd.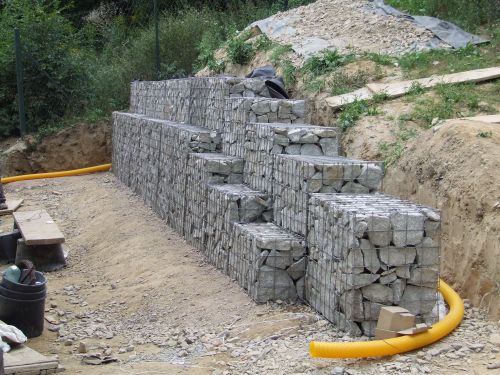 The photo above, and the two following show examples of revetments adjusted to the landscape relief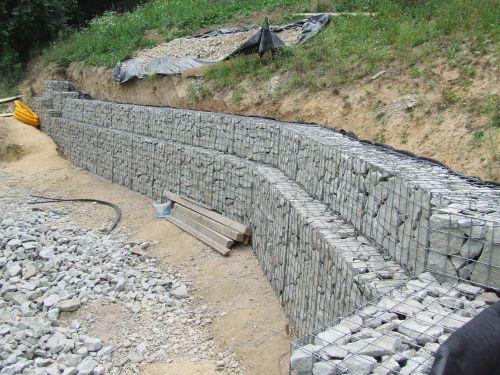 A revetment adjusted to the scarp height and line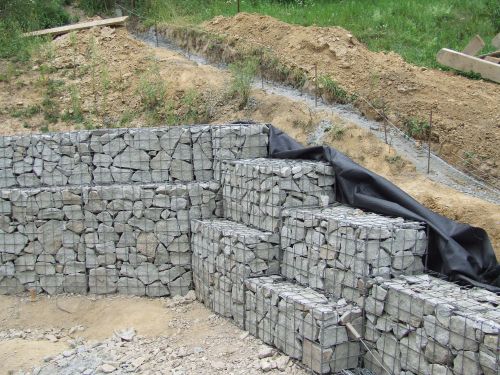 The terrain falls, and the gabion wall is reduced accordingly. This is how not only a revetment has been designed, but an ornamental wall has been created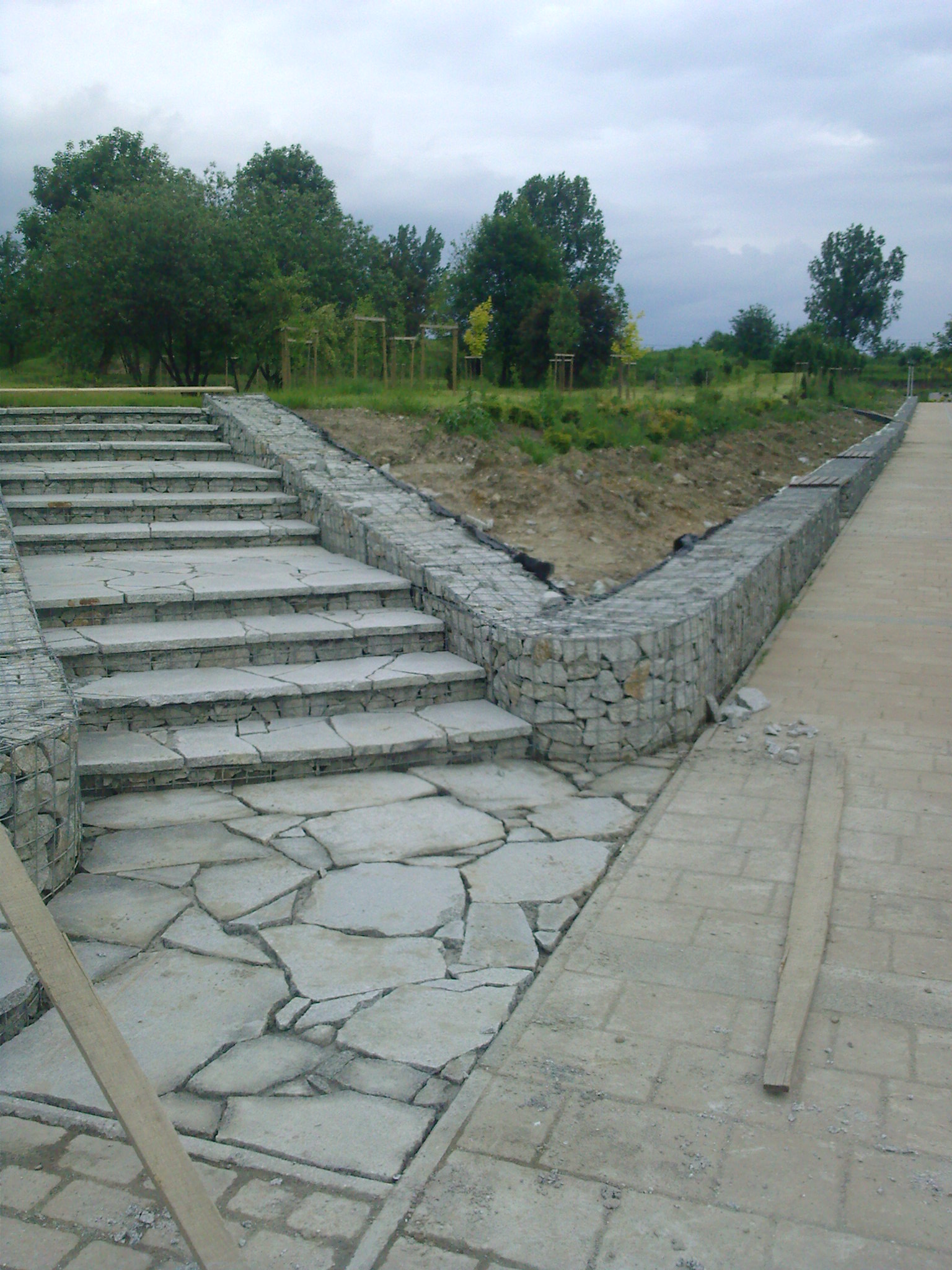 Gabion stairs
Ornamental revetment made of gabions with a horizontal stone arrangement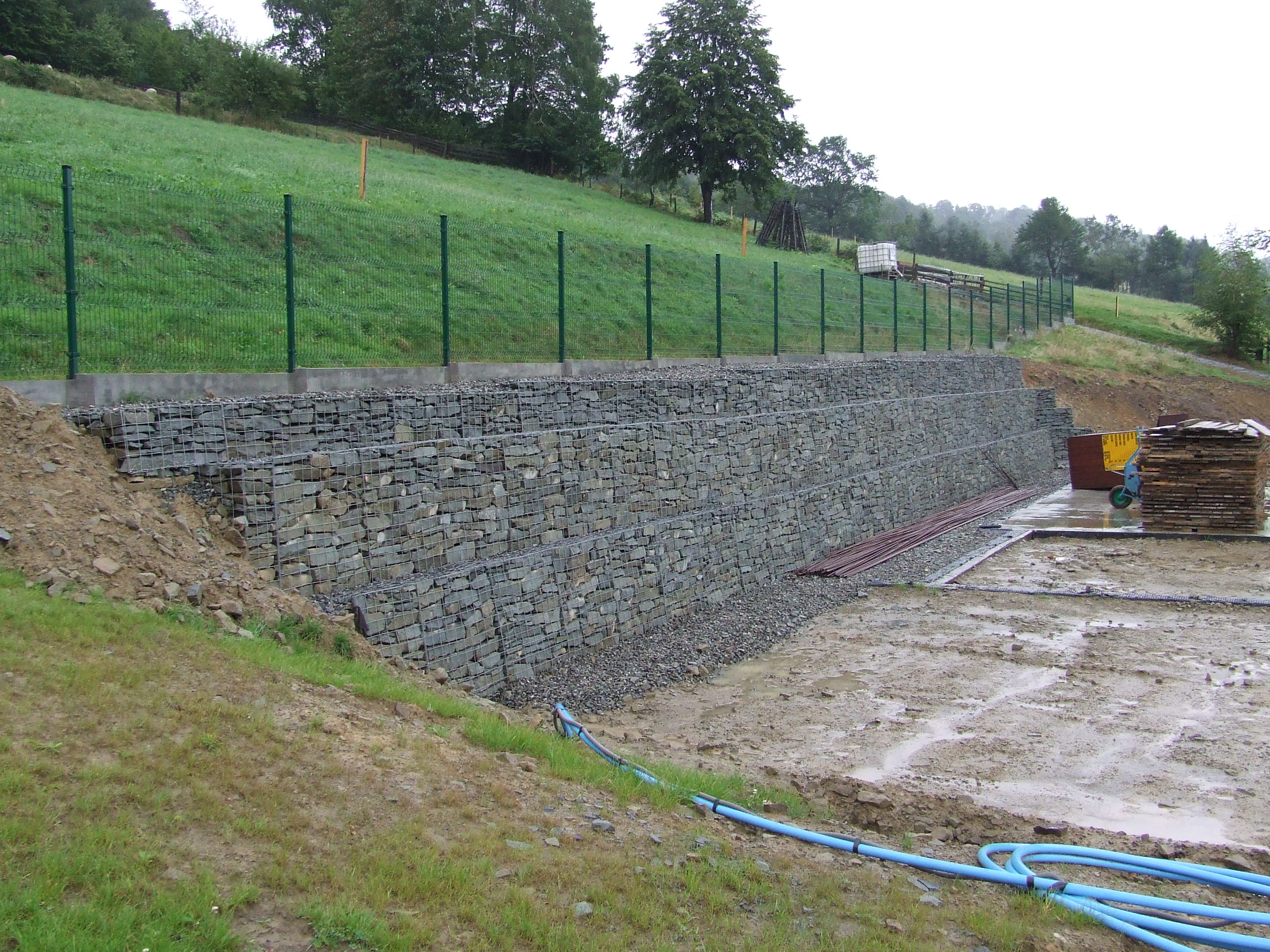 The wall is not thick, yet it is able to support a high scarp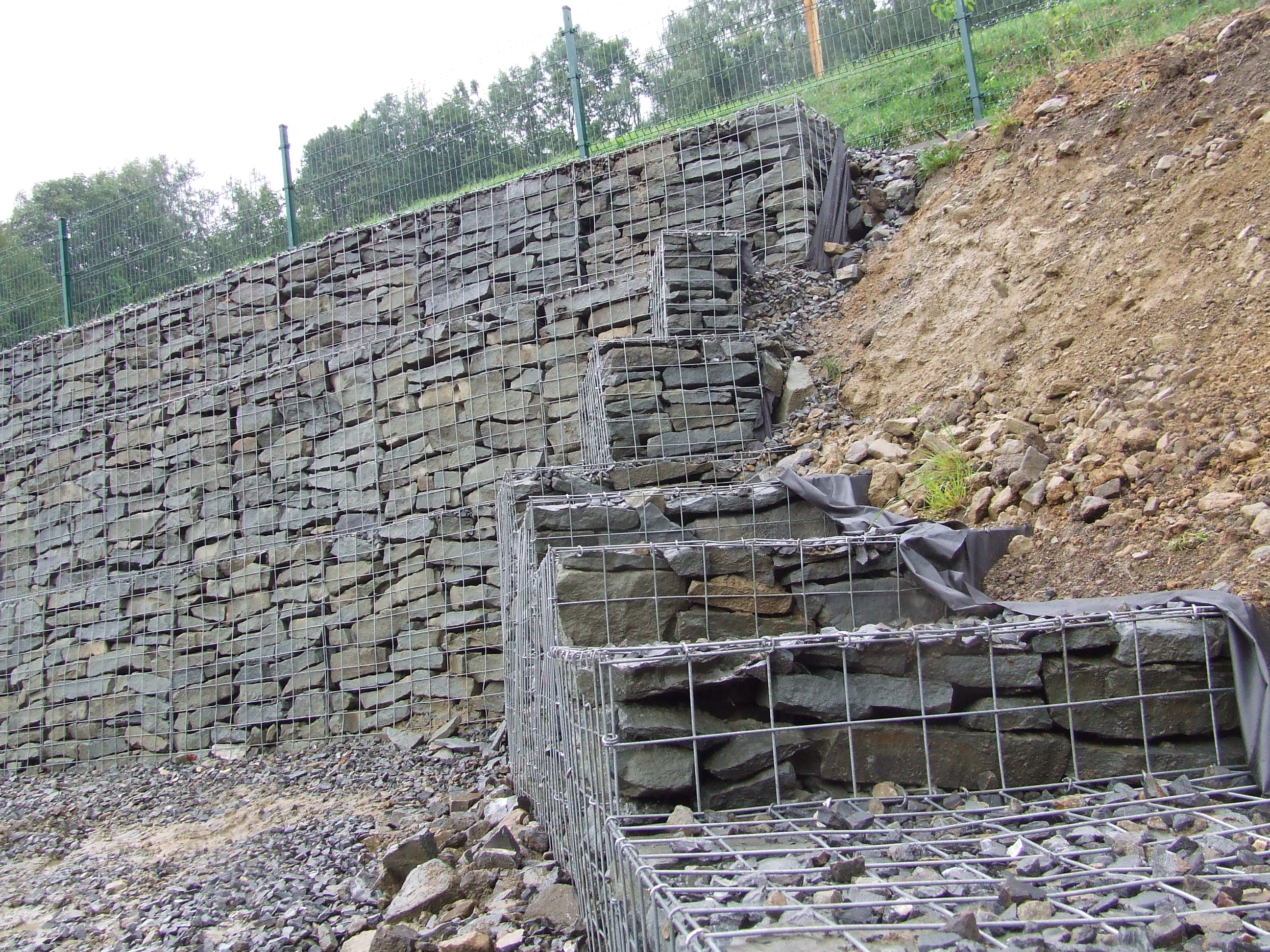 View from above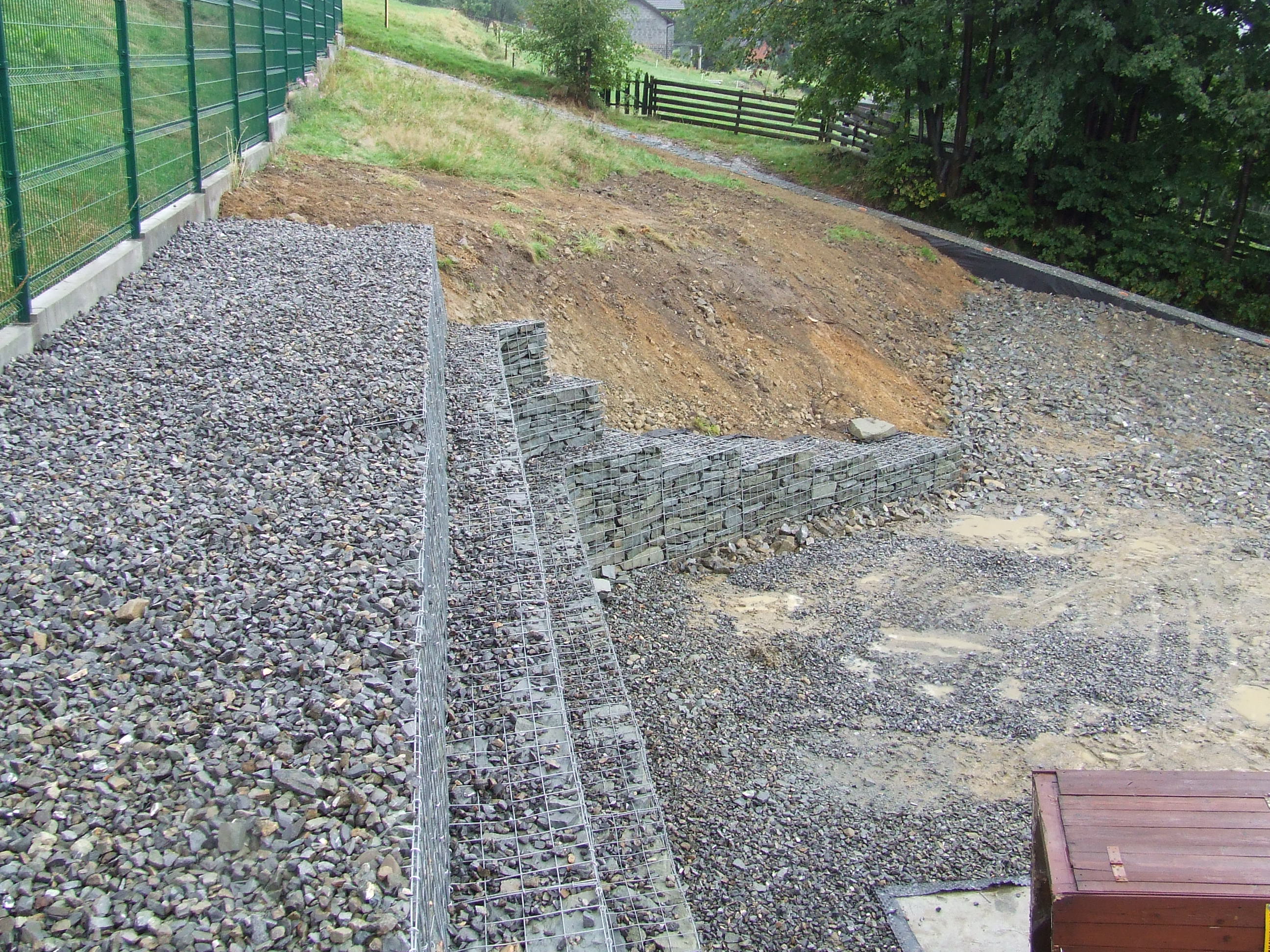 Side view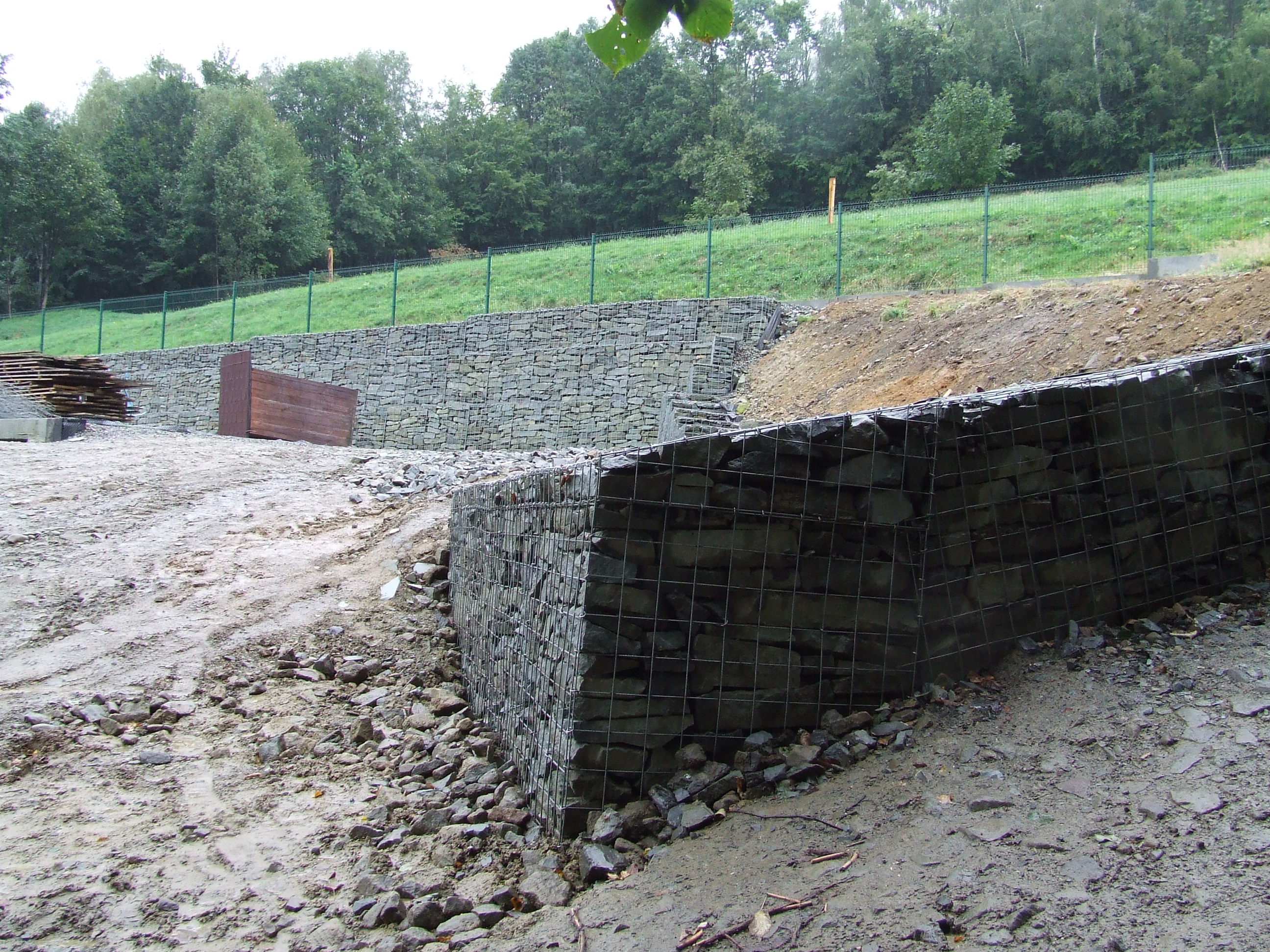 Please note the unlimited possibilities to combine gabions in various forms and shapes